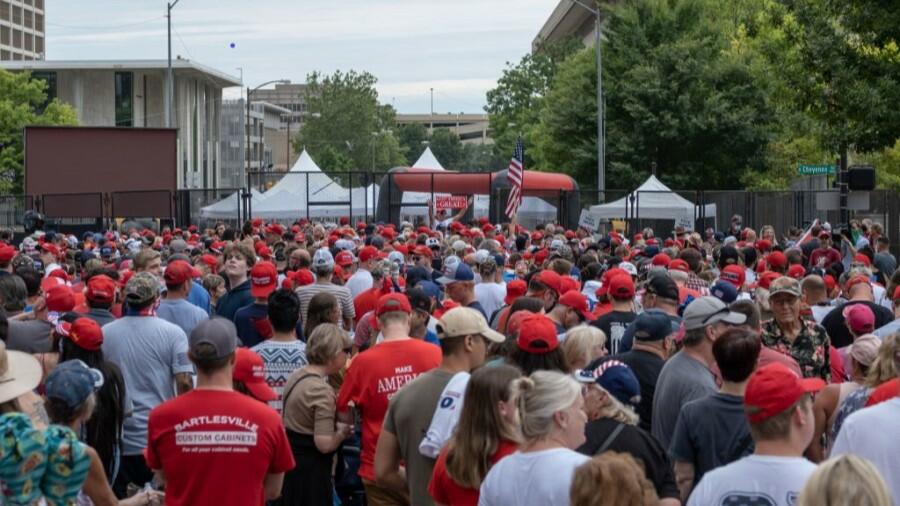 Tulsa Police are responding to reports that some Trump Rally supporters were kept from entering the BOK Center.
Police issued a statement last night confirming that a checkpoint was closed when protesters blocked the entry, but it was reopened about a half hour later and they say the protests did not impact the other two entry locations.
In a post on Facebook, TPD said, "One of the questions we are receiving relates to attendees and their inability to enter the rally due to demonstrators blocking entrances. The following quote was in several media outlets:
"In an interview, Parscale said the empty arena was not his fault, and that local law enforcement in Tulsa had overreacted, making it difficult for supporters to gain entry. He claimed to have thousands of emails from supporters who tried to get into the Bank of Oklahoma Center and were turned away, but he did not share those messages or names of supporters."
During the day there was a brief period of time, approximately 30 minutes, where the overwhelming quantity of demonstrators prohibited individuals from entering one of the three point of entry (4th and Cheyenne). During this time, officers closed and secured the gates until additional officers could arrive to assist.
When the additional officers were in place, the gates were re-opened, and attendees were safely brought into the event.
This singular and brief incident was the only time "local law enforcement in Tulsa" closed a gate, thereby restricting anyone from entering the event."
Photo: Getty Images